About Howard Orloff Volvo Cars
"Every Employee is Responsible for Every Customer Experience"
Howard Orloff Volvo Cars in Chicago Elevates & Inspires
The perfect shopping experience is a short drive away. At Howard Orloff Volvo Cars, we make it our mission to inspire the current and next generation of drivers, ensuring everyone has a vehicle they will feel proud to own. Of course, that is only one aspect of what makes our Lincolnwood-area dealership special.
Family-Focused Business near Lincoln Park
Over 60 years ago, our dad, Howard Orloff, established our dealership. During that time, we were located in Cicero and Fullerton. However, after years of doing the right thing every time, our name grew just as our business increased.
Eventually, we moved shop to Chicago, where we continued to take care of our employees just as they take care of our customers. We're proud to continue our father's tradition of doing right by the people we're fortunate enough to call family that we employ. In this way, we continue the tradition of excellence and integrity that our father put forth.
Shop for Incredible New Volvo Models in Chicago
When luxury calls, we answer. At Howard Orloff Volvo Cars, we deal in the exceptional. Our new Volvo models deliver the grace, performance, and elegance you deserve for your next excursion. With popular models like the Volvo XC90, you can embark upon a family adventure that keeps everyone smiling. And that's not all.
If you're ready for a more engaging journey that lets you make the most out of recent automotive advancements, try one of our pure electric vehicles like the Volvo C40 Recharge or Volvo XC40 Recharge. These models provide the ultimate driving experience while keeping you embracing the better side of automotive design.
Let our new Volvo models welcome you into a better driving age.
Discover Outstanding Pre-Owned Vehicles near Bucktown
Finding a quality pre-owned vehicle is simple when shopping at Howard Orloff Volvo Cars. We understand the prospect of searching for a reliable used car can be stressful for some. But when you choose our dealership, you'll quickly discover that amazing quality is what we deliver.
We price our vehicles competitively, so you always get a great price on the automobile you love. We take pride in offering an incredible lineup of pre-owned Volvo models, helping you embrace the great ride you desire. Enjoy a luxury vehicle at an affordable price. You're always in great hands when choosing Howard Orloff Volvo Cars.
If you're not currently in the market for a used Volvo but want to see what options are available, don't worry. We have your back. We offer a wide range of automotive brands, helping you enjoy the power of choice whenever you shop at our dealership. Let Howard Orloff Volvo Cars become your gateway to a better tomorrow. You're to love every moment of your journey.
Automotive Maintenance near Lincoln Park
Honesty, integrity, and hard work are all part of our DNA. Nothing better exemplifies this than the work our expert Volvo technicians deliver. When you schedule a service appointment with us, you know that you're getting grade-A quality.
We use genuine Volvo parts, ensuring your vehicle has the right parts to get you back on the road. Additionally, our team is trained to service all major automotive brands and body styles. When the unexpected happens or if you need to schedule routine maintenance, we're the dealership for you.
We offer a wide range of automotive services designed to keep you and your vehicle on the road for countless miles. Take a look at some of the popular services we offer and schedule your next appointment online or call our Service Center.
Oil & Oil Filter Change
Fuel System Maintenance
Tire Service
Alignment Service
Fluid Replacement
And More
Enjoy Outstanding Savings & Incentives
Everyone loves a great deal, and at Howard Orloff Volvo Cars, we're excited to help you experience savings when you buy, order parts, or schedule service. You can discover happiness when choosing our dealership because we strive to deliver an amazing and memorable experience every time you visit.
With our New Vehicle Specials and Certified Pre-Owned Vehicle Specials, you can enjoy instant savings on the automobiles you love. Whether you're buying or leasing, saving money is no laughing matter. Check out our specials today to find the deal that speaks to you. If you don't see your preferred special, contact our sales team to see how we can help.
The savings don't stop when you purchase a new or used vehicle. Purchase parts and schedule service, and watch as the savings grow. We offer great deals on the parts and service you need to get the most out of your driving experience. So, don't hesitate. Our deals change over time. If you see one that's right for you, don't let it slip away. Let Howard Orloff Volvo Cars help you save big.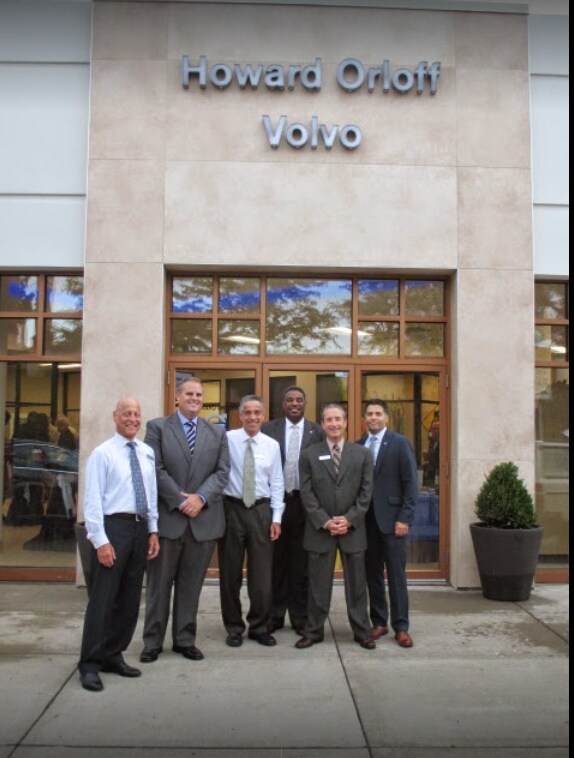 Choose Howard Orloff Volvo Cars for an Unforgettable Dealership Experience
We strive to deliver a dealership experience that's worth talking about. Our experienced staff understands the importance of putting the customer first. Buy, sell, trade, or schedule service with our dealership and experience the better way to drive forward.
Welcome to Howard Orloff Volvo Cars.
We Look Forward To Serving You!