Trick or Trunk IS BACK in full swing for 2022! Join us for some indoor trick-or-treating and fun!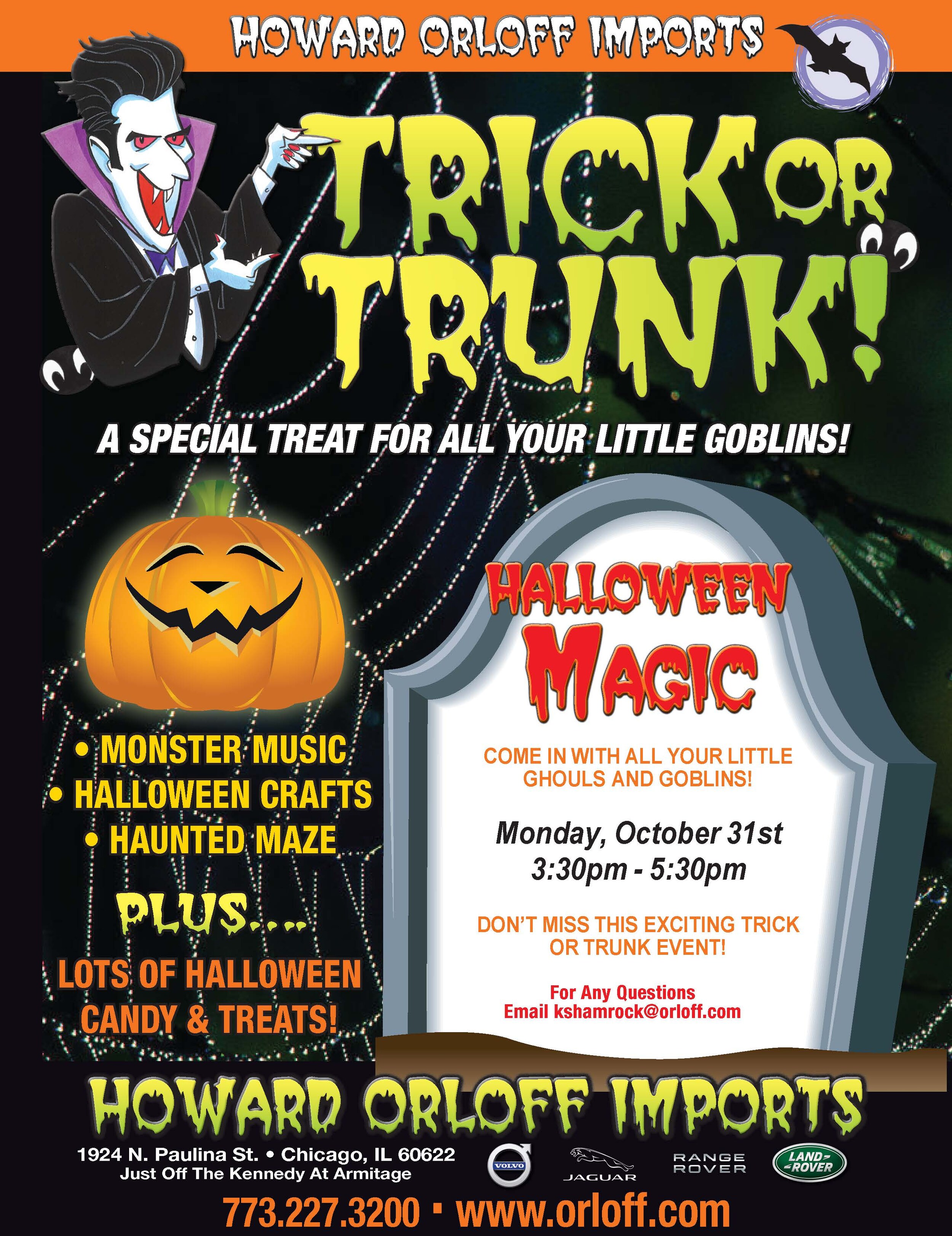 When you own a Volvo, simply driving to work every day is an enjoyable event. You own one of the finest luxury cars available today and each time you slide in behind the wheel, you celebrate the comfort, quality, and safety that are the hallmark of the Volvo brand. Chances are, you probably congratulate yourself a little bit for having the good sense to have purchased such a fine automobile from one of the finest Chicago Volvo dealerships in the business. There's no harm in that. And in fact, we'd like to celebrate with you, and others like you, who have made Volvo their brand of car and Howard Orloff Volvo their preferred Volvo dealer in Chicagoland.

To that end, we occasionally host events here at our location of luxury car dealers in Chicago, Illinois. Whether it's getting together to raise money and awareness for a worthy cause, or simply getting a closer look at the latest models, Howard Orloff is unique among Chicago Volvo dealers for the ways they find to bring luxury car enthusiasts together. Don't misunderstand, we enjoy selling new cars, but our relationship with our customers doesn't end when the papers get signed. In fact, we say it's just getting started.

Fun and interactive events like these that keep our customers talking about Howard Orloff Imports as a premier luxury car dealer in Chicago, Illinois. So keep an eye on this page for information about future model unveiling, social gatherings, and charitable events. When you buy or lease a Volvo from Howard Orloff you become part of our extended family. And what could be better than spending time with a family of people who appreciate all that Volvo has to offer.

Thanks for being a part of the Howard Orloff family - your Volvo dealer in Chicagoland. We look forward to seeing you at our next event!