Hours
Monday

8:00am - 6:00pm

Tuesday

8:00am - 6:00pm

Wednesday

8:00am - 6:00pm

Thursday

8:00am - 6:00pm

Friday

8:00am - 6:00pm

Saturday

Closed

Sunday

Closed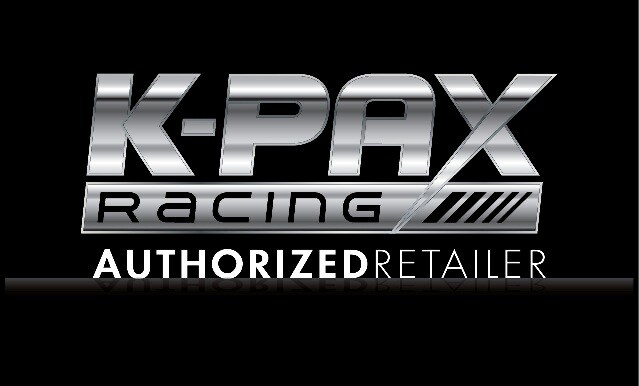 Your privacy is important to us.
Howard Orloff Volvo Cars takes your privacy seriously and does not rent or sell your personal information to third parties without your consent. Read our privacy policy.
 


Howard Orloff Volvo Cars Service Center: Making Auto Service and Repairs Simple
When you purchase a premium luxury vehicle, like the Volvo S60 or the Volvo XC90, you probably want to do anything you can to help it perform to the same level that made you fall in love with it. The easiest way to be able to do that is to make sure that you keep up with your routine maintenance. Even the most simple and easy of services goes a long way in ensuring that you get optimal performance from your Volvo car or SUV and avoid expensive repairs in the future. The service center at Howard Orloff Volvo Cars, located at 1924 N Paulina Street in Chicago, IL, wants to be your place for all your automotive service needs. Our team makes it our mission to provide you with quality work and get you back on the road and to your life as quickly as possible.
A Vast Array of Services Offered
Customers in Lincolnwood, IL who are looking for a service center that will be able to take care of any maintenance or repair need they have, will be delighted with the staff at Howard Orloff Volvo Cars. We aim to provide our customers with a one-stop-shop service experience. Some of the common maintenance and repairs we have performed for drivers include:
Brake Services and Repairs
 
Air Conditioning Service and Repair
 
Air Filter Replacement
 
Engine Diagnostics and Repair
 
Oil Changes
 
Wheel Bearing and Ball Joint Replacement
 
Coolant Flushes
Our promise to you is that we will always keep you in the loop regarding what is happening with your vehicle and give you an accurate timeline as to when your vehicle's work is expected to be finished.
A Group of Talented Technicians
The service technicians at Howard Orloff Volvo Cars are factory-trained and Volvo-certified. This means that they have the training and experience to provide your vehicle with some high-quality service. These techs have the state-of-the-art tools and equipment needed to do the work necessary. Their knowledge of the Volvo lineup means they can be efficient and get your service or repair done in the quickest possible time.
Discover Convenience and Assurance with Our Pick-Up and Delivery Service
When it's time for routine maintenance, the last thing you want to do is go out of your way. Our service team provides pick-up and delivery service to make your service experience that much easier. This premium service allows you to get the service you need for your car without leaving the comfort of your home.
Learn more about our pick-up and delivery service.
How Does the Pick-Up and Delivery Service Work?
One of our service team members will come to your location, pick up your vehicle, and return it when the auto service is completed. To take advantage of this unique service, start by contacting our service team. We serve our surrounding communities with our pick-up service, but availability is limited. Our service specialists will find the date and time that works best for your schedule to make your appointment.
Once your appointment is set, you can simply leave your keys in your car at the scheduled time, and we will take care of the rest.
Easy Appointments
Howard Orloff Volvo Cars, in Chicago, IL, provides customers with the convenience of being able to make their appointment online. Make your service appointment today and take advantage of the quality and efficiency of our service center.
For your convenience we accept Visa, MasterCard, American Express, Discover and Personal Checks.

Service is by appointment only. We will confirm your online appointment by email within 2 hours, excluding Sundays and Holidays. All internet inquiries received after 6:00pm Monday - Friday and 3:00pm on Saturday may not be confirmed until the following business day.
All of our repairs and factory replacement parts installed by our factory-trained technicians carry a Lifetime Parts & Labor warranty.(This warranty does not cover accessories, wear items or consumables. Examples of non-covered items: Batteries, Belts, Filters, Brake Pads, Rotors, Wiper Blades, Spark Plugs. This list is NOT all-inclusive. see your dealer for details). 

For your peace of mind Howard Orloff Volvo Cars offers Vehicle Service Plans for not only Jaguar, Land Rover and Volvo automobiles, but all makes and models including most vehicles that we sell. Protect your vehicle against the rising cost of automobile repairs.
Contact a Service Manager directly:

or
Volvo On Call Phone Number 1-855-399-4691
No need to Tackle Maintenance on your Own: Howard Orloff Volvo Cars Has a Great Team of Volvo Service Specialists Serving Drivers from Chicago, and Lincolnwood
The service staff at Howard Orloff Volvo Cars want you to feel comfortable knowing you are trusting your Volvo maintenance to the best. We can have you in and out with an oil change in no time but also take the time to perform your more in-depth Volvo repairs and to get it right the first time around. Purchasing a new Volvo is a large investment so do your part to keeping it running like new with routine service appointments. Whether the model is Volvo S60, S90, XC60, XC90, or XC40 and beyond, we understand what makes it tick under the hood. This also means our staff is knowledgeable in certified Volvo auto parts, helping to optimize your vehicle's performance. 
When you are ready to bring your car into Howard Orloff Volvo Cars simply schedule an appointment online, or give us a call. We'll have you back out running the roads before you know it. 
---
Contact Info:  
Howard Orloff Volvo Cars
Auto Repair Chicago, IL

Volvo 

Service department specializes in car repair | Chicago, IL area
1924 N. Paulina Street
in
Chicago
,
IL
60622