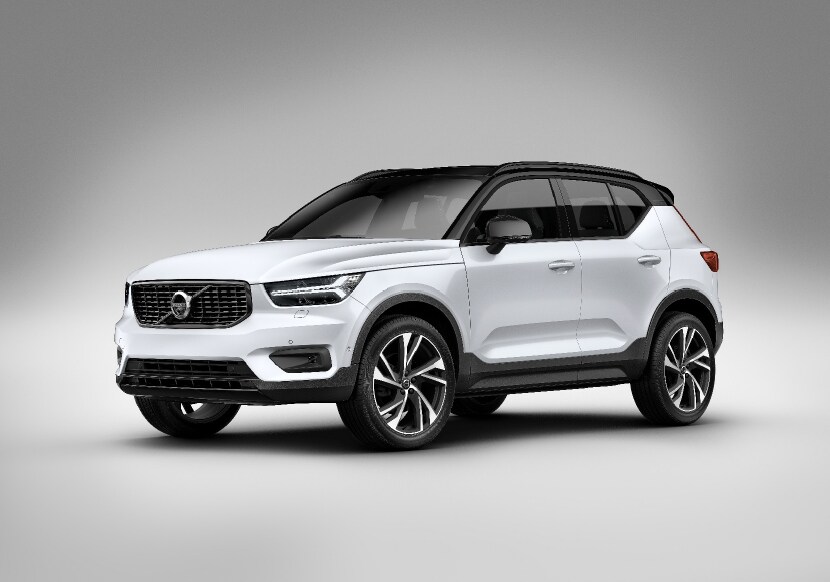 You asked, Volvo answered. It's time to get acquainted with the newest crossover in the Volvo lineup, the XC40, which will be arriving in Chicago soon.
The new SUV bears resemblance to the distinctive Volvo design, but stands out in its own, unique way. One of the most noticeable characteristics is the upswept rear side window, which brings out the vehicle's attractive lines. The XC40 also sports a clamshell hood, angled grill and smaller sizing when compared to the XC60.
In early 2018, the 2019 XC40 will make an appearance in the U.S. with an eight-speed automatic gearbox and all-wheel drive. Later on, they'll add to the lineup with front-wheel drive, a hybrid version with a dual-clutch gearbox, and an electric version. No matter which version you decide upon, the XC40 will provide an agile, dynamic driving experience.
The interior design turns heads just as much as the exterior lines do. Innovative features such as a wireless phone charging station, pop-out trash container, and a designated spot for tissue boxes show that Volvo is truly committed to making your life easier. Those features are also what set the XC40 apart. Volvo's 40-series product boss, Jonas Engström, explains that "Cup holders should be for cups", offering a simple yet refreshing viewpoint on vehicle usability.
The intuitive 9-inch touch screen infotainment system sits in the center console and control nearly every command in the vehicle: climate control, entertainment, and navigation. Simplicity is the key to making it easy and safe to use while driving.
The XC40 retains a substantial 16 cubic feet of storage. The rear-seat space and front door pockets are also very spacious, making adults very comfortable in every area of the vehicle.
All passengers will also be very safe thanks to features like autonomous emergency braking, pedestrian detection, oncoming-lane mitigation, and optional semi-autonomous Pilot Assist. These important inclusions perform actions such as actively steering the car back to the correct side of the road if you veer into oncoming traffic and automatically braking if you are about to back into another vehicle.
Another convenience factor is the available connected app, Volvo On Call. It lets you lock and unlock your car remotely, schedule maintenance, give others the ability to use their phones as keys to your car, and have items delivered directly to your trunk, wherever you're parked. Talk about convenience.
Volvo is also appealing to a new generation of customers with Care by Volvo, a new ownership option that bundles your costs. Maintenance, insurance, and a concierge service are combined into one lease payment, with the option to upgrade to a new vehicle in as soon as 12 months - similar to what is offered with many cell phone plans.
To learn more about the upcoming XC40, give Howard Orloff a call at (877) 570-6927. Your Chicago Volvo dealer is ready to answer any of your questions.